Where to purchase David B. Lytle Products
If you are having trouble finding Lytle Products at a store near you, our products are always available online at Magically Magnetic Inc. They carry the entire line of Lytle products at great prices.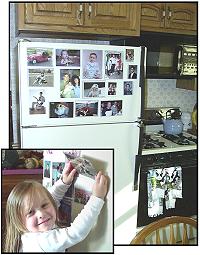 Do your friends roll their eyes when you mention your photo albums? Try our magnetic picture frames. Protect and display your favorite photos with pride, right on the kitchen fridge in the most popular room in your house. Pictures slide in easily and stick like crazy to any steel surface or a wall painted with our new Magically Magnetic Paint. Mail a framed picture, ready to mount, with a card or letter, to a friend or loved one far away. A great way to send pictures of the kids to grandma and grandpa. Purchase individual, bulk pack or wholesale quantities and save. For variety, choose Hard Pocket or Soft Pocket available in White, Black and Colors.



Wholesale Manufacturer of Magnetic Photo Booth Strip Frames
Great favors for weddings or any celebration with a photo booth. These frames make a wonderful take home photo booth gift. Just slide in your photo and display on any steel surface. All sizes are one price. Cheap bulk pricing with wholesale and distributor pricing available. Order today and we ship tomorrow. Industry inquires welcome.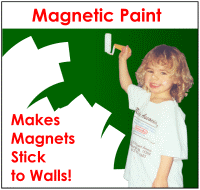 Perhaps the most exciting news at David B Lytle Products Inc., is our new Magically Magnetic Paint Additive. It mixes easily with ordinary paint and applies with a foam roller to any wall surface changing it to a magnetically receptive surface. You will be able to display pictures in magnetic frames and use magnetic decorations on any wall in the home, school dorm, nursery or office. No more nail holes or unsightly tape marks. Just stick it and it stays stuck. No more adjusting picture frames every two days due to vibrations. Magnetic frames stay exactly where you put them. Magically Magnetic Paint Additive is available wherever LYTLE products are sold. If you cannot find it in a store near you, contact us for a list of stores in your area.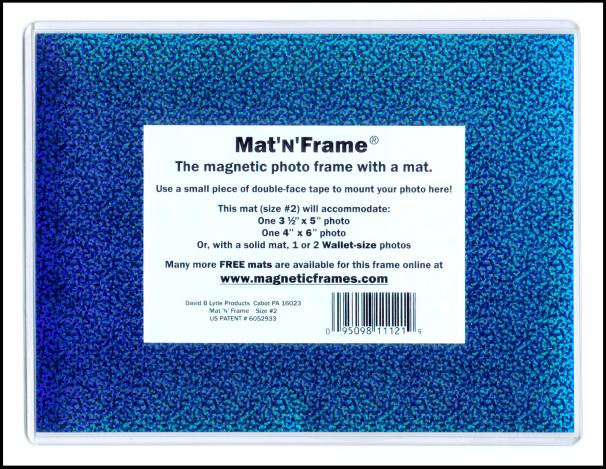 David B Lytle Products Inc. is proud to introduce Mat'N'Frame magnetic photo and art frames. There are currently three sizes of Crystal Light Hard Pocket Mat'N'Frame available. Each magnetic frame comes with a free colored mat for top-mounting your picture. The photo and mat is then easily inserted, held securely and protected from fingerprints, dirt and water. Mat'N'Frame is available wherever LYTLE products are sold. If you cannot find them in a store near you, contact us for a list of stores in your area.

Click here to go to our FREE top-mount mat page where you can select a mat from over a hundred different sizes and styles. Select one that best suits your picture and print it out on your printer. Trim the mat on the provided lines and use one of our FREE Top-mount mat centering tools to center your photo. Use a small piece of double-faced tape to secure the photo and then simply slide it, with the mat, into the magnetic frame.
To create your own die cut magnetic photo-mats, simply print one of our free mats or use your own design. Then, stick a sheet of self-adhesive magnetic backing on the back and trim it along the lines provided (if using one of our mats). Next, choose and print a die cut photo-mat template, available here, in the size you need. Trim following the instructions, and mount on any magnetically receptive surface.